It is a wish that arises from time to time to all lovers of the seventh art: you want to use a video library to see something thoughtful and uplifting. Some Science fictionthat genre capable of examining the social and political dimensions of man through plot or visual metaphors that envelop with an escapist fantasy what scares us to contemplate in reality.
And yet you have already seen all or almost all of the classics of the genre. You know the dialogue from Blade Runner, it's been a long time since you first saw 12 monkeys, and Metropolis has been on your bookshelf for years. That's why we've put together this list of second-tier movies, of lesser-known works, among which there are probably many you haven't seen and that we recommend in good faith. In our view, all of them offer a great opportunity to enjoy the best of this type of cinema.
Triangle (Christopher Smith, 2009)
Friends cruise on their yacht. An impossible storm makes them shipwreck and they are rescued by a ship that is obviously enchanted. As its status as a science fiction movie only appears after a while of footage, we will not say what it is that makes us see that we are another film in the style of Final Destination. Look at what you see in its shots, at the elements that cross the path of its protagonists. Unravel the mystery of this Triangle ship and don't give up all hope.
The One I Love (Charlie McDowell, 2014)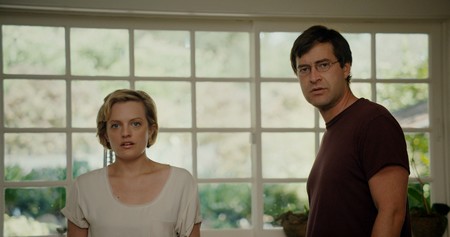 Another film with a wow factor that can be ruined very easily if you are told about its twist, even if it arrives, as it does, within a few minutes of starting. It is better to stay with this little film makes us think much better about the expectations of marriage than any recent romantic comedy. And it's a lot more fun.
Coherence (James Ward Byrkit, 2014)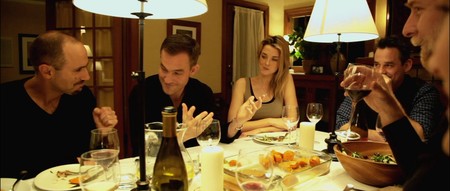 Although many will not have seen it, in the circles of lovers of fantastic cinema, Coherence has become the last great jewel of cinema with great ideas and a dwarf budget, just like Primer or Timecrimes were at the time. These friends who talk quietly over the table see how after the appearance of a comet in the sky their lives change forever. Well, their lives don't change, rather they're interchangeable.

Diabolic Plan (John Frankenheimer, 1967)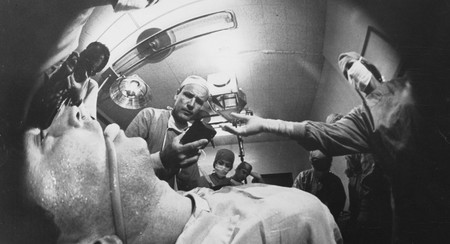 What would happen if a gray man, of ordinary existence, traded all his stability for a funnier version of himself? What if a company allowed you to be reborn and become the adventurous painter that you always dreamed of being as a child? Are we really ready to receive a second chance? Let this cautionary tale directed with expressive ambition tell you. What was true 50 years ago is still true today.
Lemmy vs. Alphaville (Jean-Luc Godard, 1966)
Godard needs no introduction, but here, perhaps, is a clarification: if you are allergic to the sometimes inaccessible films of the French director, you have nothing to fear. Alphaville is an accessible narrative, the nouvelle vague version of the classic futuristic dystopia in which some leaders have tried to create an inhumane society subjugated to its leaders (hello, Cold War). And since Alphaville is the nouvelle vague version, that means that there are ideas about our link with language, noir aesthetic costumes and a gorgeous Anna Karina as the protagonist.
Westworld, metal souls (Michael Crichton, 1973)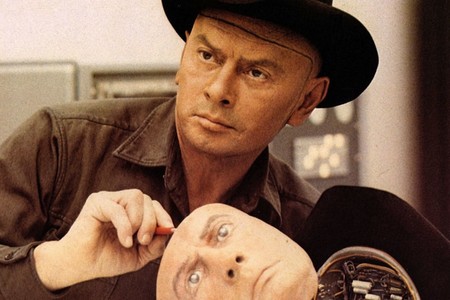 The rebellion of our particular Frankensteins, living in simulation, our obsession with the past as a better place and theme parks. Aren't these all similar to the themes in Jurassic Park? It's logical, because this movie, like Spielberg's, is based on stories by Michael Crichton. The direction of the film is quite simple, but if you liked the plot of the dinosaur movie, here's a bit of the same but with robots.
The City of Lost Children (Jean-Pierre Jeunet, 1995)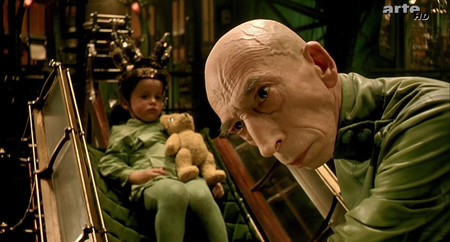 Perhaps Jean-Pierre Jeunet's forte is not his exploratory streak in science fiction, but rather the rendering in the image of unique and immersive aesthetic universes. Also, no young person can't be moved, even a little, by a story that is based on how old people squeeze the life out of children to survive… and then get what they deserve.

Stalker (Andrei Tarkovsky, 1984)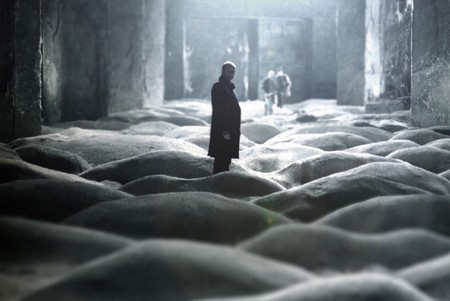 A director who declares, specifically, why science fiction did not interest him at all, manages in this genre film to show what is the most gratifying ultimate background of this genre: allowing us to open up hidden dimensions of the human soul. The stalker premise will not be too important, a man who accompanies two thinkers to an area that allows self-liberation. What we come to, however, is the territory of human faith.
Attack the Block (Joe Cornish, 2011)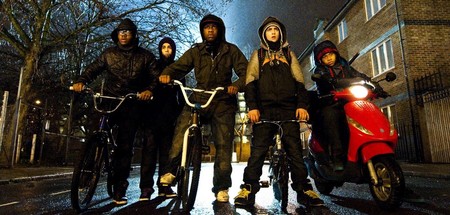 Action and fun in the projects. Aliens vs gangsters. They produce the Zombies party ones and it shows, since the writing of the visual and verbal jokes is perfect for making you smile whenever you need it. A B movie that can't go wrong with anyone who has a little heart.
Repo Man (Alex Cox, 1984)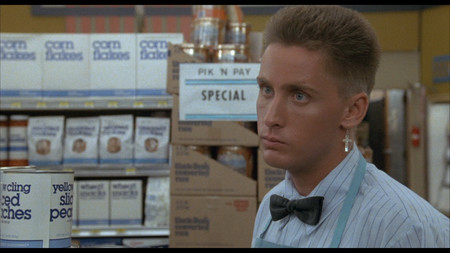 The baddest movie on the list. A complete reference work among punk-oriented subcultures, something totally understandable given its soundtrack. Bad fleas, thieves, system agents and aliens intermingle in a rather poorly spun plot but in which basically everyone tries to get the bodies from the trunk of a Chevy Malibu. If you don't like his science fiction, stay with his reflection of the spirit of a culture.
The Savage Planet (René Laloux, 1973)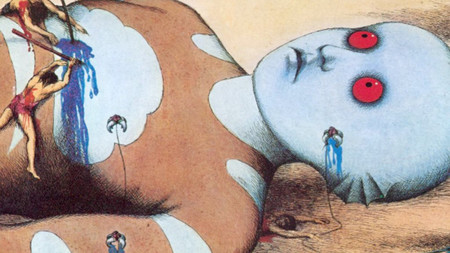 Allegory on the coexistence between different races and cultures, raises the problems of intolerance, oppression and the instinct of survival in adverse situations. The design of the Draags, of the natural settings and of the different creatures that inhabit the planet Ygam will delight fans of good animated films.
The Man Who Fell to Earth (Nicolas Roeg, 1976)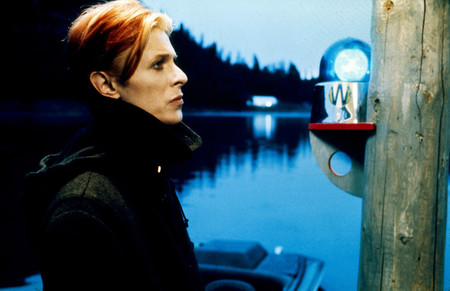 We are in full psychedelia. In the first tape in which Bowie would launch one of his most interesting personalities, the Thin White Duke. We are with a director who, like Tarkovski, decides that it is the aesthetics that transmits the message that his plot conveys to us. Interestingly, it is the opposite way, instead of the corruption of the human soul, it is the alien who comes here and is seduced by the cheap vices of humanity.

Cemetery of Splendor (Apichatpong Weerasethakul, 2015)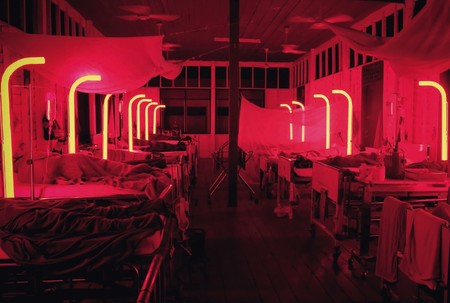 An illness causes Talian soldiers to permanently fall asleep. In his dreams, ancient gods of the area execute their battles in that mental world while the real one is still, calm, of a violence only intuited without ever materializing. This beautiful tale by Apichatpong Weerasethakul is as original in its premise as it is beautiful in presenting a cinematic experience with a winding rhythm that you won't find in the movies that regularly top the billboards.
John Dies at the End (Don Coscarelli, 2013)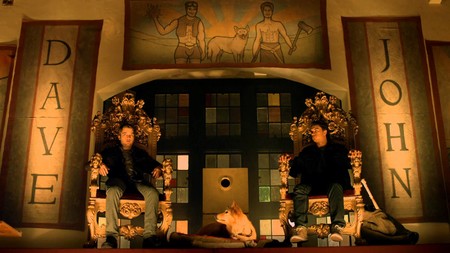 Will John die or not die at the end of the movie? John ten at the end is a lysergic delusion with as many narration changes as adolescent pranks that serves as a hybrid between the 80's offal movies, Cronenberg-style physical-spiranoic approaches and as a new version of a fantastic film of colleagues a la The amazing adventures of Bill & Ted.
Upstream Color (Shane Carruth, 2014)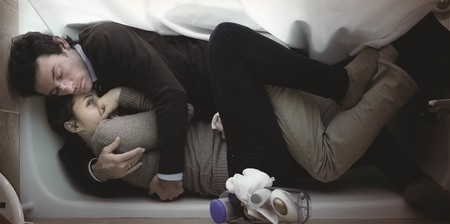 New years later, the creator of Primer disputes whether or not to keep the crown of king of puzzle cinema. Luckily, Shane Carruth has had time to think through his new hieroglyph, and while your surface concentrates on connecting its dots, your inner psyche will absorb a spiritual message whose ultimate mission is to merge us all in love.
Ex Machina (Alex Garland, 2015)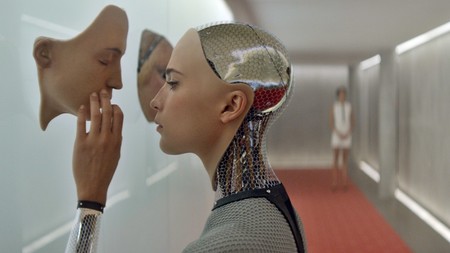 Alicia Vikander's best role to date, a playful tribute to the legacy of woman as object of desire and the funniest Pollock-in-the-background dance scene in movie history.
Beyond The Black Rainbow (Panos Cosmatos, 2010)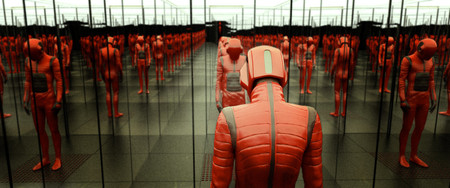 If you like hyperstylization and emptying of content a la Nicolas Winding Refn, Beyond The Black Rainbow you have to like it. Very indie, a large container of various usual resources of its subgenre to regurgitate them later, already deformed, showing their characteristics superficially. In other words: a very long video clip that is only interested in stimulating your eyes and ears at all times.

Holy Motors (Leos Carax, 2012)
The reappearance of Leos Carax on the big screen does so in the form of a lamentation of the ruins in which cinema finds itself in contemporary society. In diverse and fanciful scenarios, which serve as differentiated fascicles among themselves, we see an overexplored actor adapting to different roles, some feists, many meta-referential, all of them difficult and beautiful in their own way. This crazy world of ogres and talking limousines leaves you terribly tired, but as we will see at the end, we need the fighters, those who believe in the beauty of the gesture.
H. (Rania Attieh and Daniel Garcia, 2014)
H. reinterprets the Greek tragedy that unfolds between two Helens with different maternity disorders in the moment after a meteorite falls in New York. It is, if you have already seen them, a good substitute mechanism for those of Shane Carruth, with a sufficient formal concern and with performances that are up to par. When you have the interpretation of what has happened in this apocalypse ready, you will have to compare it with the solutions that others have found, since it will surely not be the same.
LFO (Antonio Tublén, 2013)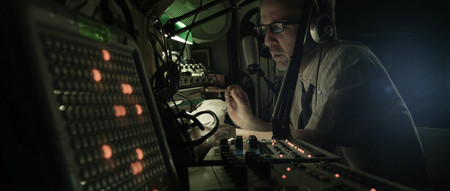 A boring Swede armed with an oscillator capable of connecting with our brain waves and overriding our will. A sound technician discovering power and the abuse of power for the first time. All loaded with a self-conscious humor and at times quite black. Don't expect to see the smartest sci-fi flick in the indie sub-territory, but if the premise has caught your eye and you're into electronic music, it's worth checking out.
Predestination (Michael Spierig and Peter Spierig, 2014)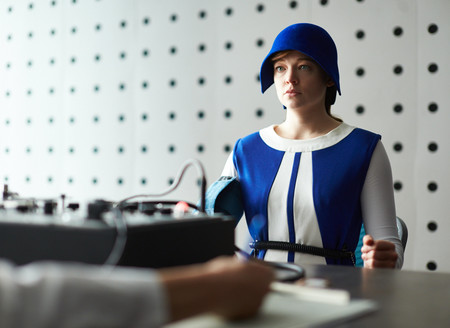 There are certain budget movies that end up going unnoticed, and that's what happens to this excellent labyrinthine game about time travel. Those who dominate the genre will believe that they are anticipating events, but at the end of the game this mixture of Minority Report, Looper and romantic history will win and will surprise you.
An earlier version of this article was published in May 2017.