René Resch
In the ZDF Mediathek you will find many programs from ZDF, ZDF-Neo, ZDF-Kultur, ZDF-Info and 3Sat. The problem: You can't download the videos, you can only watch them via streaming. This is annoying if you use the films on the go or want to watch them again at a later date. You can still download videos from the media library and save them permanently on your PC.

Enlarge
How to download videos directly from the ZDF media library.
© istockphoto.com/Lisa-Blue
In order to be able to enjoy videos from the ZDF media library offline, you need two programs. MediathekView gives you access to the media libraries of 3Sat, ARD, Arte, BR, DW, HR, KiKA, MDR, NDR, ORF, RBB, SR, SRF, SWR, WDR and ZDF. Even without downloading videos, the freeware offers a good overview of the available media library content. However, the tool also requires the installation of the first-class VLC Media Player, so install this first; you can also download both programs from PC-WELT.
Downloads:
LibraryView
Downloads:
VLC media player

As soon as MediathekView is set up and started, it first gets an updated list of the available content from the respective media libraries. After a short wait, you can get started and watch the different programs. The content from the ZDF media library can be found at the bottom of the list due to the alphabetical order. With a right click on the desired program you now also have the option "Record film". This saves the video from the media library permanently on your computer.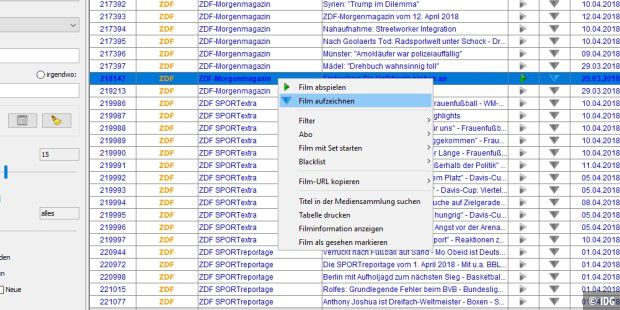 Enlarge
With a click on "record film" the desired video can be saved on the hard drive.
After selecting the storage location and the video quality, the video is already saved. You can monitor the saving process in the "Downloads" tab.
Enlarge
You have the option of specifying the storage location and the video quality. HD is also possible!
To view the downloaded videos, simply press the play button in MediathekView or right-click on the file and select "Play saved movie".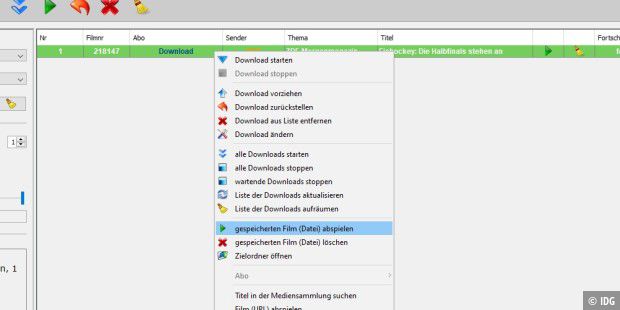 Enlarge
You always have an overview of the saving process via the download tab. With a right click on the file and the option "Play saved film" you can watch the video directly from the program.
Alternatively, you can watch the videos with a media player of your choice, simply open the files directly from the storage folder you have selected. We present a selection of different media players here: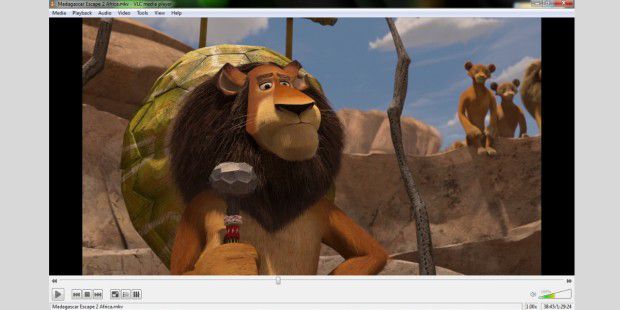 VLC media player free download
The free VLC media player is a real all-rounder: in addition to the usual formats, it also plays MP3s, MOV and FLV files or video CDs and DVDs.
to the large picture gallery