Fantasy or reality? What difference does it make. The night of Halloween lurks again and, with it, revives the adrenaline of those who need to be stimulated with horror stories activate all your senses. There are classic legends that are successfully resurrected each season, and others that emerge over the years, seasoning an evening that delights lovers of fear. And it is that certain moments of embarrassment, although it seems contradictory, can stimulate us, especially when we manage to distance ourselves from what they tell us and, if necessary, go home in search of a good blanket to protect us (sure?). These are some myths with which you can rejoice this terrifying night, also choosing whether you prefer to believe that they are true or fiction.
the dream man
In January 2006, a New York psychiatrist received one of his patients in his office like any other day. In that session, the young woman explained that she had repeatedly dreamed of a man she didn't even know. He had a bald spot, very thick eyebrows and extremely thin lips, especially the upper one. While she listened to the description, the doctor drew the portrait of the subject. He didn't give it much importance and left it on the table.
The tables turned when, in their following consultations, two more patients claimed to have seen the same man in their dreams. The psychiatrist decided to make copies of the drawing and send it to various colleagues. Months later, they saw that the number of people who had dreamed of him did not stop increasing and they decided to create a web page in which all his appearances were registered. The doctors discovered that the mysterious man had sneaked into the dreams of nearly two thousand people.
Also read Writing
His "appearances" are the most disparate. One of the patients claimed to have seen him dressed as Santa Claus. Another said he fell in love as soon as he saw it. A third assures that when he dreams that he flies, the man does it next to him, and never speaks.
The phenomenon has given rise to multiple conspiracy theories. One of them points out that the intruder is a real person with the ability to break into dreams. Another even claims that it is a hidden project of governments to control the lives of citizens. The most scientific hypothesis, however, indicates that this face is part of the "common consciousness".
And you, have you ever been presented in dreams?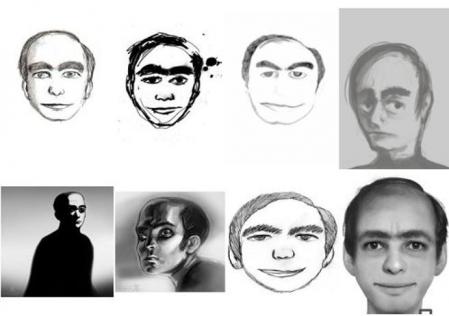 thisman
the night visitor
Leonor was moving again. Her mother loved restoration, so her predilection for old houses pushed the family to lead a rather nomadic life. It was the first night they had slept there and, as usual, her mother had left a small light bulb on to ward off all her fears. Every time they moved house she had trouble getting her to sleep.
Read also Marc Mestres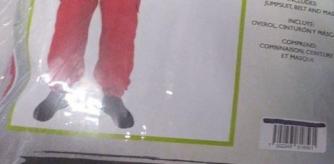 The first night he hardly slept. The creaking of the windows and the parquet continually woke her up. Three more days passed until she began to get used to the noises and she rested from the pull. A week later, on a cold night, a loud crash startled her. There was a storm and the window had been blown wide by the strong gale. He pressed the light switch, but it didn't come on. The noise came again, this time from across the room. She got up running and, with the palm of her hand extended on the wall, she began to walk in search of her mother. She was completely in the dark. After two steps, her hand collided with something. She touched it and shivered instantly: it was a lock of hair. Frightened, a lightning illuminated the room and she saw a boy of the same height in front of her. She took off running down the hall, screaming, until she bumped into her mother. "Have you seen it too?" she asked him.
Without even preparing their luggage, they hurried out of the house. They returned at dawn, shivering and with wet clothes. They found everything just as they had left it… except for the mirror in the girl's room. A lock of hair hung from one corner and the word "OUT" was etched into the glass.
The family moved permanently to leave that nightmare behind. Leonor had started going to a new school and had new friends. One day, the Spanish teacher gave them some old newspapers for an activity. The girl gasped when she, on one of the covers, saw the same boy once again, under a headline: "Minor appears dead under mysterious circumstances."
the island of dolls
It looks like a scene out of a movie, but it's real. There is an island located in the center-south of Mexico City where thousands of old dolls reign. Abandoned as an offering, some of their heads are exhibited nailed to stakes, while others remain hanging from trees. The history dates back to 1950, when the owner of the land, Julián Santana, began to hang dolls as protection against evil spirits.
Also read Writing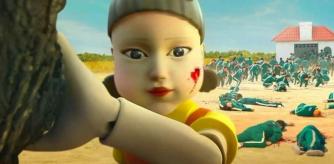 Santana believed that he had been cursed. Long ago, he had found the body of a young woman who had drowned on the banks of the man's land. He began to become the protagonist of paranormal episodes: he heard voices, footsteps and the crying of a woman, so he decided to place dolls around the island to drive away the girl's soul. His obsession reached such a point that he spent hours looking for dolls in the garbage and in the canals of Cuemanco.
Santana died in 2001 when he was on the banks of the river, just after telling his nephew that a mermaid wanted to take him away. Now, the place has become a tourist site and the region's authorities are considering creating a museum to preserve the dolls.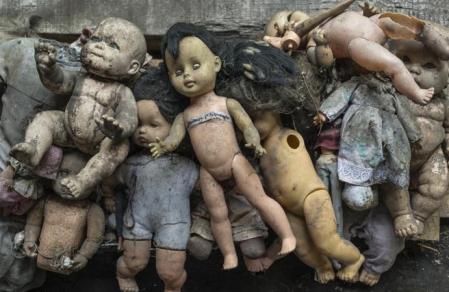 iStockphoto
The legend of the twins
He prepared lunch for them and they hurried out into the street. Like every day, she took her twin daughters to school. They were walking humming a song and holding hands when the phone rang from her bag. It was from work. She responded quickly and her interlocutor asked her to come to the office immediately. Something serious had happened, so she decided that the girls would continue alone; they knew the way well. She kissed them on the forehead and headed back. She only took twenty steps. Behind her, the sound of a loud bang followed by a sudden stop made her turn her head with a look of horror on her face. The bodies of the two little girls lay inert under a truck. They were still holding hands.
Read also Laura Villarino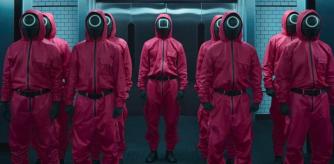 The woman sank into a deep depression from which she managed to get out with a new pregnancy. By irony of fate, in her womb two twin girls were coming to life. When she gave birth, her uncanny resemblance to her deceased daughters surprised more than one neighbor. As the little girls got older, her mother became more and more protective. She was terrified that she might lose them. One day, on the way to school, the sisters went ahead and ran before the attentive gaze of the woman. As soon as they set foot on the asphalt, an iron hand stopped them abruptly. Between disconsolate sobs, her mother begged them never to cross without her permission. "We weren't thinking of doing it. We've already been run over once, Mom. It will not happen again".
Since then, some travelers say that when passing through this section, some interference sneaks into the radio and a mysterious melody is heard: the humming of some girls.
The classic: The girl with the curve
There are different versions, but they all have a common denominator: a young woman in a white dress. Legend has it that a family man was returning home from work along the Costas del Garraf road. It was a rainy night, the cold fogged up the windshield and exhaustion pushed her eyelids down. As he progressed down the road, the drops hit the windows of his car more violently, which lost stability on the winding asphalt path.
The man sharpened his senses and slowed down. At that very moment, the headlights of the vehicle illuminated the figure of a girl who, drenched in rain, was waiting motionless for some driver to take pity on her and take her to her destination. Without a moment's hesitation, he slammed on the brakes and invited her up. She accepted immediately, and while she sat in the passenger seat, the driver noticed her dress. She was wearing a white cotton dress that was wrinkled and stained with mud. From her shaggy hair, she looked like she had been waiting quite a while.
He resumed his journey and they began a relaxed conversation in which the girl repeatedly dodged the story of how she had come to this place. Until the right moment arrived. In a cold, clipped voice, she asked him to slow her down to almost stop the vehicle. "It's a very tight curve," she warned him. The man took her advice, and when she saw how dangerous it could have been, she thanked him. She, with a sharp and cold voice, snapped at him: "Don't thank me, it's my mission. I killed myself on that curve more than 25 years ago. It was a night like this." A shiver ran down the man's spine and made his skin crawl. When she turned her eyes to the co-pilot, the young woman was gone. Her seat, however, was still damp.
This scene has been repeated in other places in Spain, such as Mallorca or Bàscara (Girona).
Youtube