Microsoft has released a software package for Windows 7 that is in practice a Service Pack 2although it is not called that or distributed in the usual way on Windows Update.
With the development of Windows 10, Microsoft eliminated the famous Service Pack, a set of software that bundled a large group of security patches and known bug fixes to update its operating systems. The development of Windows 10 "as a service" is continuous and does not need this kind of "service packs" because the system will be updated with new versions every six months, and monthly with security patches.
Windows 7 was released in 2009 and two years later received Service Pack 1, 6.1 Service Pack 1 (SP1; Build 7601) which is the latest stable release released. Since 2011 there hasn't been a Service Pack, until now.
Microsoft calls it a convenience rollup package, although in practice it is a Service Pack 2 because it includes all updates and security patches that have been released from SP1 2011 to April 2016.
In addition to the name change, Microsoft has changed its distribution and does not deliver it in Windows Update but in the Microsoft Update Catalog, a relic of the past that only works with Internet Explorer 6 or later and requires an ActiveX control to use. Microsoft also announces these types of software packages for other systems such as Windows Server 2008 R2, Windows 8.1, Windows Server 2012, and Windows Server 2012 R2.
Additionally, Microsoft announces that from now on it will launch monthly updates (non-security) for Windows 7 and Windows 8.1. Good news to simplify its maintenance, although we will have to continue installing the security patches separately.
Download | Windows 7 convenience rollup package (only from IE 6 or higher)
GUIDE:
Load the link from Internet Explorer 6 or higher
Accept the plugin installation
Accept plugin upload
Add the pack that interests you
Go to the basket. You will already have it added.
Download and select the destination folder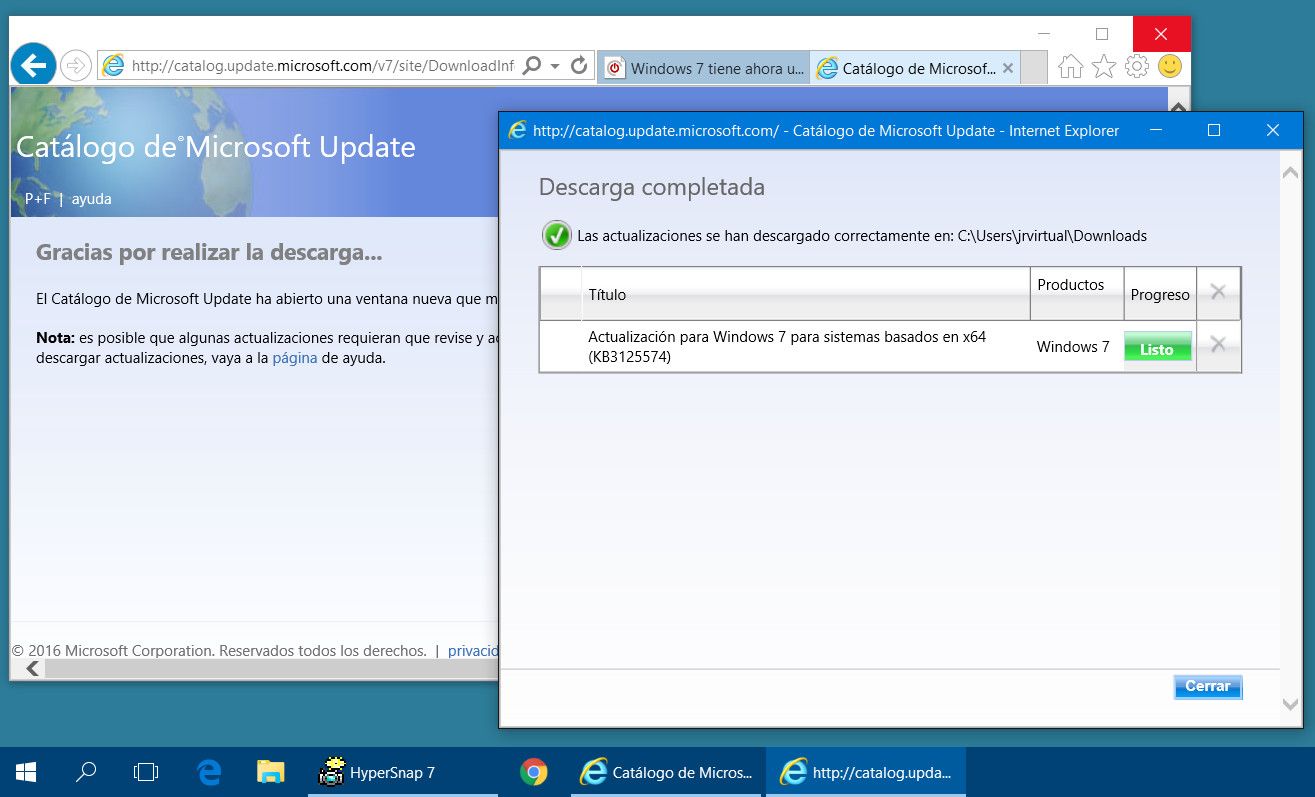 Accessing and downloading the Microsoft Catalog is independent of the operating system as long as you use Internet Explorer 6 or higher. Logically, your application is for the reference and compilation operating system, 32 or 64 bits.